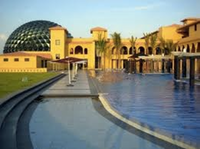 I am a member of the board of directors of Infosys, Ltd., (NYSE:INFY). 
Infosys is among the world's most innovative companies.  Created by seven founders with $250 in 1981, Infosys today has annual revenues of more than $8 billion and is recognized as a global leader in the next generation of information technology and consulting companies.  
Headquartered in Bangalore, India, Infosys has been ranked among the world's top ten companies for its environmental impact and its approaches to management and disclosure.  The company is committed to the belief that sustainability can be acheived by focusing on the social contract, resource intensity and green innovation.  
I also serve as the chair of the board of the company's United States subsidiary, Infosys Public Services.
I have been a member of the Infosys board since 2006.