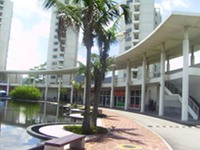 I am chancellor of the Peking University School of Transnational Law ("STL"), where I was previously the founding dean.
STL is the first law school in China to offer a true-American-style legal education.  It opened its doors in 2008 and graduated its first class of students in 2012.
Located on the Shenzhen campus of China's most distinguished university, STL offers a four-year, graduate-level program that leads to both a J.D. degree and a Chinese-law Juris Master degree. 
The government of China recognized STL's contribution to the rule of law in China by granting me its Friendship Award.